How Often Should I Clean My Roof?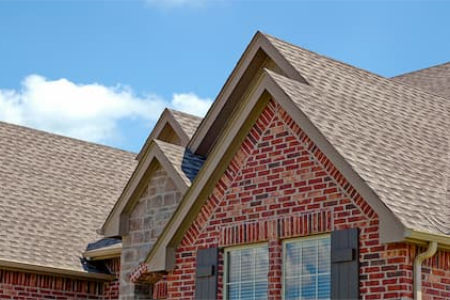 "How often should I clean my roof?" is a question we hear frequently at Dillenger Pressure Washing. As Spartanburg's top pressure washing service, people trust our expertise when deciding how to schedule their preventive maintenance projects. Keep reading for our tips on when to clean your roof.
The basic rule of thumb is that you should get your roof cleaned once a year. That way, moss and algae don't have a chance to take hold. Even if things look good, cleaning your roof once a year will catch things in hard-to-reach areas that you can't see.
If your roof is fairly new, then the once-a-year rule might not apply. For example, new asphalt shingles are typically treated with algicide that keeps harmful organic growth at bay. Depending on the manufacturer, this could be about seven to ten years.
Concrete tiles, on the other hand, require their first cleaning after five years. As with all roofs, care should be taken while pressure washing them because too much pressure can damage the surface.
If your roof isn't prone to organic growth and doesn't get that dirty, some experts say you can get away with washing your roof every three to five years. However, no matter how often you wash it, you should inspect it at least once a year for debris, pooling water, and possible damage.
Call Dillenger Pressure Washing To Clean Your Spartanburg Roof
Cleaning your roof is a job best left to the pros. To get your Spartanburg roof cleaned by the experts, call Dillenger Pressure Washing. We've got what it takes to clean all kinds of roofs, and we do it in a manner that fits your schedule the best.
By using environmentally friendly cleaners and taking steps to safeguard your landscaping, we make sure we're as nondisruptive to your day as possible. You can rest easy knowing that the pros are revitalizing your asphalt shingles, cedar shake, or other type of roof. If you're ready to learn more, call us now to set up a consultation!
Give All Your Spartanburg Exteriors A Cleaning
Dillenger Pressure Washing does a lot more than roof cleaning. We offer a full range of services for keeping your Spartanburg home or business in tip-top shape. Whether you need a big-time clean or just a quick touch-up, we can do it all. Some of our most popular services include:
Concrete Cleaning: Your sidewalk and other concrete surfaces will gleam when we're done.
House Washing: This service cleans your siding and rids it of mildew, grime, and dust.
Driveway Cleaning: Spots, scuff marks, and mold make your driveway ugly. Let us fix it.
Brick Cleaning: There's nothing like the classic beauty of brick. We'll clean yours to perfection.
Gutter Cleaning Can Make A Big Difference For Your Home
Have you ever noticed how much dirty gutters stand out? The algae, rust, and streaks common to neglected gutters can easily distract from an otherwise beautiful home. If you want to make sure your gutters stay bright and clean, call us for gutter cleaning.
In addition to cleaning the outside of your gutters, we can also clean the insides so they're free of leaves and other debris. To get ready for the rainy season and boost your curb appeal, call Dillenger Pressure Washing today!