Your Local Pressure Washing Company in Greenville, SC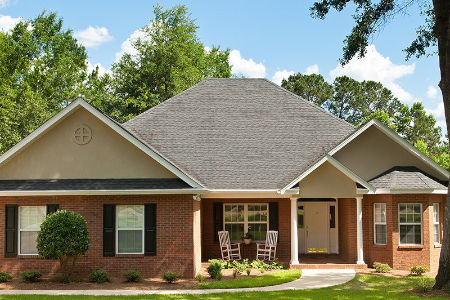 Ready for the best pressure washing in Greenville? Call Dillenger Pressure Washing now to book an appointment. You'll love how fresh and clean your property exteriors look after our cleaning pros are done with them. From driveways to rooftops, we clean it all.
Need a gentle touch? Our soft washing is perfect for delicate surfaces that can't handle high pressure. If you've got a property with a lot of square footage, don't spend hours cleaning it yourself. Call us to get it done thoroughly and promptly. For a free estimate, call Dillenger Pressure Washing today!
We Do Greenville Pressure Washing Like Nobody Else
Greenville's a great place to live, work, and play. If you want to make sure your local home or business looks its best, ask about our full list of services. There are all sorts of jobs our pressure washing is perfect for, including:
House Washing: Give your home siding the cleaning it deserves to wash away grime and mildew.
Concrete Cleaning: Sidewalks, concrete decks, and other areas look fantastic when we're done with them.
Mold/Algae Removal: Nothing's fun about mold and algae! Call our pros to get rid of organic growth.
Brick Cleaning: Restore your brick's natural color and luster. We clean brick driveways, walkways, and more.
Our Greenville Roof Cleaning Is Just One Of Our Specialities
Need your asphalt shingles cleaned? Get our roof cleaning. We'll carefully rid your shingles of harmful mold, and we do it without damaging the material. We're also experts at cleaning clay tiles, fiber-cement roofs, and more.
Got a wooden roof? Cedar shake roofs return to form after we're done cleaning them. No matter what kind of roof you have, we're the ones you need. And remember, when you call the pros for roof cleaning, you don't have to worry about ladders or hard-to-reach places. For this and other pressure washing in Greenville, call Dillenger Pressure Washing today.
It's Time To Wash Your Greenville Fence
When's the last time you cleaned your fence? If it's been a long time, you may want to consider calling Dillenger Pressure Washing. We've got what it takes to get tough stains off all sorts of fences. Here are just a few of the types of fences we clean:
Vinyl: Long vinyl fences take forever to clean. Call us instead to do the hard work.
Cedar or redwood: We'll make sure the natural beauty of your wooden fence comes out.
White picket fence: These timeless fences look bright and shiny when we're finished.
Metal fences: Regular cleaning helps your metal fence look secure and well-maintained.
You Can Count On Us For Total Greenville Satisfaction
At Dillenger Pressure Washing, nothing means more to us than helping communities in Greenville and beyond look cleaner and healthier. That means we always put 100% into everything we do. Dug-in stains, poor accessibility, sensitive landscaping - these are just some of the issues we can handle with ease.
Want to make sure things look good all year round? Ask about regular cleaning. The frequency depends on the surface. For example, house washing should be done once a year, while decks do well with twice a year cleaning. To get a free estimate, call Dillenger Pressure Washing today!
Reviews & Testimonials on Dillenger Pressure Washing in Greenville, SC
There are currently no reviews or testimonials, check back soon!