Our Roof Cleaning Crew Can Wash Away Algae, Dirt, and Grime From Your Roof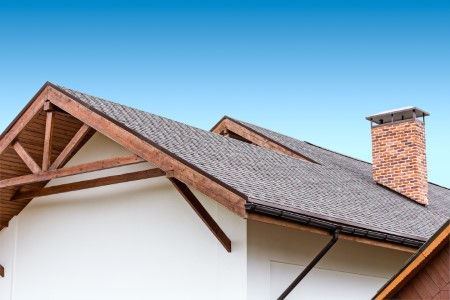 Are you tired of streaks, spots, and mold on your roof? Call Dillenger Pressure Washing for the best roof cleaning in Spartanburg! A freshly cleaned roof will boost your curb appeal and possibly extend the life of your shingles. We've got the skills and expertise to clean all kinds of roofs, including:
Asphalt shingles: Send moss and algae packing with our careful, thorough roof cleaning.
Fiber-cement roofing: This durable and versatile choice looks great when we're finished.
Metal roofs: These can be especially dangerous to work on. Leave it to the pros instead.
Clay tiles: Instead of hand washing your clay tiles, call on us for roof cleaning.
Why You Need Soft Washing For Your Roof
Soft washing is low-pressure washing for delicate surfaces, and it's perfect for roof cleaning. Instead of high pressure that sends roofing pellets flying, soft washing relies on water and environmentally friendly cleaners to carefully clean your roof.
You'll be amazed at what a difference it makes. It can even extend the lifespan of your roof by removing potentially harmful growth. It's ideal for asphalt shingles, clay tiles, cedar-shake roofs, and more. Make an appointment today with Dillenger Pressure Washing for soft wash roof cleaning in Spartanburg!
There's So Much We Can Do For Your Spartanburg Property
We offer a full range of services for keeping your Spartanburg home or business in tip-top shape. Some of our most popular choices include:
Brick Cleaning: We'll restore color and luster to all your brick surfaces. Veneer, walkways, and decks included.
Mold/Algae Removal: From mildew to moss, we've got what it takes to eliminate harmful organic growth.
Gutter Cleaning: We clean out the inside and brighten the outside of your gutters and downspouts.
House Washing: Our house washing is the best way to give your siding the yearly cleaning that experts recommend.
Concrete Cleaning: We clean plain and textured concrete as well as exposed-aggregate. Call to learn more!
You'll Love What Our Driveway Cleaning Does For Curb Appeal
Leaf decay, grime, mineral deposits - stains like these can quickly make a driveway unattractive. Make yours gleam again with driveway cleaning by Dillenger Pressure Washing. It's the #1 way to reclaim your driveway and boost your property's curb appeal. From scuff marks to bird guano, there's nothing we can't clean.
Got an exposed-aggregate concrete driveway? Our pressure washing specialists can get it sparkling clean, no problem. We're also experts at brick, paver stones, and more. Regardless of what kind of driveway you have, you can count on us to clean it, so call Dillenger Pressure Washing today!
We've Got The Best Customer Service In All Of Spartanburg
Dillenger Pressure Washing is all about customer service. We take pride in going above and beyond to help the Spartanburg community look cleaner and healthier. That means putting 100% into every job to make sure you're completely satisfied. Also, if you've got a special request, just ask. You'll be surprised at the different tasks pressure washing can accomplish.
Need your deck boards stripped for refinishing? How about seasonal cleaning for your fence? We can do all that and more. If you're ready for the ultimate in exterior cleaning, call Dillenger Pressure Washing today. We're happy to be at your service!