The Best Time to Use Soft Washing: A Guide from a Pressure Washing Company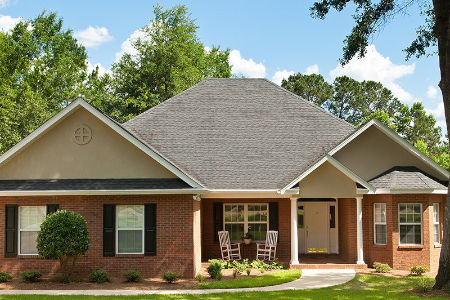 When it comes to cleaning exterior surfaces, pressure washing is a powerful and effective method. However, there are instances where a gentler approach is necessary to avoid damage to delicate surfaces. Soft washing provides a safer and more suitable option for certain situations. In this blog, we will explore when it's best to use soft washing and why it is a preferred method for specific cleaning needs.
1. Delicate Surfaces and Materials
Soft washing is ideal for cleaning delicate surfaces and materials that are susceptible to damage from high-pressure water. Surfaces such as stucco, wood siding, vinyl siding, and painted surfaces can be easily damaged if subjected to the intense pressure of traditional pressure washing.
Soft washing utilizes a combination of low-pressure water and specialized cleaning solutions to safely and effectively remove dirt, mold, mildew, and other contaminants. The gentle nature of soft washing ensures that delicate surfaces are not compromised, allowing them to retain their integrity and appearance.
2. Roof Cleaning
Soft washing is the preferred method for roof cleaning. Roofs are often prone to the growth of algae, moss, and lichen, which can compromise their appearance and structural integrity. Soft washing offers a gentle yet effective solution for removing these growths without causing damage to the roof surface.
Soft washing utilizes specially formulated cleaning solutions that kill and break down the organic growths, making them easy to rinse away with low-pressure water. This process not only restores the beauty of the roof but also extends its lifespan by preventing further damage from algae or moss buildup.
3. Fragile Landscaping and Plantings
Soft washing is the preferred method when cleaning areas around fragile landscaping and plantings. High-pressure water can damage delicate flowers, shrubs, and other vegetation, leading to irreversible harm.
Soft washing minimizes the risk of damage to landscaping by using low-pressure water and controlled application techniques. This allows for effective cleaning while protecting the surrounding plants and greenery from harm.
At , we understand the importance of utilizing the appropriate cleaning method for different surfaces and situations. Our team of pressure washing experts specializes in both traditional pressure washing and soft washing techniques.
We assess each project individually to determine the most suitable method based on the surface material, condition, and desired outcome. Our goal is to deliver exceptional results while prioritizing the protection and longevity of the surfaces we clean.
Ready to transform your exterior surfaces? Contact for professional pressure washing services in Gaffney. Our experienced team will assess your needs and recommend the best cleaning approach, whether it's traditional pressure washing or gentle soft washing, ensuring that your surfaces are cleaned effectively and safely.