Keep Your Gutters Free Of Debris & Looking Great With Gutter Cleaning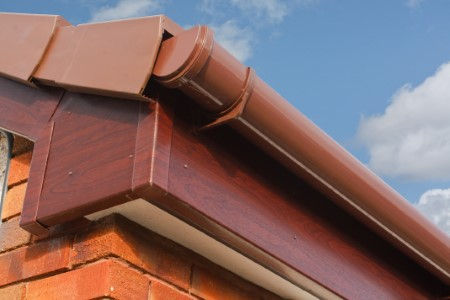 Ready for the rainy season? Call Dillenger Pressure Washing for the best gutter cleaning in Spartanburg! We'll wash away the leaves, sticks, and other debris clogging up your gutters and downspouts. Clean-flowing gutters are key to keeping water from damaging the edge of your roof. They also prevent excess water from pooling around the base of your house. Contact us now for a free estimate!
Gutter Brightening: Pressure Wash Your Gutters Inside and Out
Our expert gutter cleaning includes the outside of the gutters, too. We'll brighten your vinyl or metal gutters by getting rid of algae and other stains. For Spartanburg gutter cleaning you can rely on, call Dillenger Pressure Washing today!
Combine our gutter cleaning with roof cleaning. We'll clean away mold and tree sap to keep your tiles or shingles in great shape. We can clean all sorts of roofs, including:
Asphalt shingles: Our soft washing removes grime without blasting away roofing pellets.
Clay tiles: This Meditteranean-inspired roofing choice looks great when we're done.
Cedar shake: We carefully wash wooden roofing to bring back its natural color.
Commercial flat roofs: Own a business in Spartanburg? Ask about our commercial service.
Nobody Does Spartanburg Driveway Cleaning Like Us
Give yourself a world-class driveway to enjoy with our driveway cleaning. It's the perfect way to get rid of scuff marks, leaf decay, and other stains. When you trust the pros at Dillenger Pressure Washing to clean your driveway, you can rest easy knowing you've got the best. Remember, the wrong technique can damage even concrete, so be sure to go with the pros.
Got a driveway made of exposed-aggregate concrete? We can clean it! Experts recommend washing this type of driveway more often than others because of its uneven surface. Don't let grime and stains mar your driveway. Call Dillenger Pressure Washing to get it clean!
Call Us To Spiffy Up Your Spartanburg Property
Pressure washing is a quick and powerful way to clean lots of different surfaces. However, it's a job that requires lots of caution and experience to do well. That's why the pros at Dillenger Pressure Washing specialize in all sorts of exterior cleaning, including:
Concrete Cleaning: We clean sidewalks, paver stones, and other concrete surfaces.
Brick Cleaning: Got efflorescence or other stains on your brick siding? Call us.
Mold/Algae Removal: We'll get rid of mildew, mold, and other harmful organic growth.
House Washing: Our soft washing is the perfect way to clean your home's siding.
Other Surfaces: If you've got a dirty exterior, call us to see if we can help!
We're The Top Choice For Customer Satisfaction In Spartanburg
At Dillenger Pressure Washing, customer satisfaction is our top priority. That way you know you're getting a prime pressure washing, no matter how big or heavy-duty the job. If you have questions or concerns at any point, let us know and we'll take care of it right away. We love helping people get the look they've always wanted for their homes!
Do you own or manage a business in Spartanburg? We can clean large commercial fences, parking lots, and more. Storefronts and restaurant patios are also on the menu. For more information or to get started on your home or business, call Dillenger Pressure Washing today!