Soft Washing Is The Best Way To Safely Clean Your Home's Exterior Surfaces
Do you want a gentle way to clean exteriors? Call Dillenger Pressure Washing for soft washing in Gaffney. Soft washing is a no-pressure form of cleaning that uses environmentally friendly cleaners to soak away stains. The end result is a thorough yet careful clean that leaves your property gleaming.
Got asphalt shingles on your roof? Soft washing works perfectly for them. It's also the method of choice for stucco siding, vinyl fencing, and more. Ready to learn more? Call Dillenger Pressure Washing now for the best soft washing in Gaffney!
---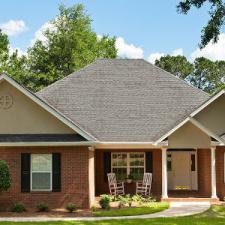 House Washing
This form of soft washing is perfect for fiber-cement siding (Hardie boards), cedar shake siding, and more. You'll love the way your home siding shines when we're finished.
Learn More About House Washing
---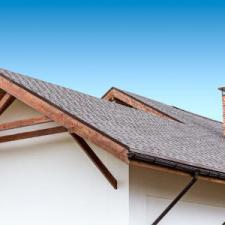 Roof Cleaning
Besides asphalt shingles, our roof cleaning is perfect for clay tiles, wooden roofs, metal roofs, and more. Experts recommend yearly cleaning, so call today to get started!
Learn More About Roof Cleaning
---
We've Got Everything You Need To Refresh Your Gaffney Exteriors
In addition to soft washing, Dillenger Pressure Washing offers a full range of services for your Gaffney home or business. For best results, ask about combining one or more of them in the same session. It's the quickest way to boost curb appeal and protect your investment. Some of our most popular choices include:
Concrete Cleaning: We clean plain concrete, exposed-aggregate, textured concrete, and more.
Mold/Algae Removal: Damp, shaded areas are prone to mildew. Call us to clean those hard-to-reach places.
Brick Cleaning: White mineral deposits and other stains get washed away by our expert brick cleaning.
Gutter Cleaning: We clean the inside and outside of your gutters and downspouts. They'll look good and work great!
Our Gaffney Driveway Cleaning Is Top Of The Line
Do you want to come home to a clean driveway? Dillenger Pressure Washing's driveway cleaning is the best way to do it. We'll remove spots, streaks, and tire marks to give you a fresh-looking driveway you can be proud of. Got an exposed-aggregate driveway? We can clean those, too.
After cleaning your driveway, we can also clean your sidewalk, walkways, and deck. You'll be amazed at what a difference our professional cleaning service can make for your entire property. We can even pressure wash outdoor furniture. To get started, make an appointment now with Dillenger Pressure Washing!
There's Lots Of Reasons To Choose Us For Gaffney Pressure Washing
At Dillenger Pressure Washing, nothing means more to us than customer satisfaction. That means doing whatever it takes to get the job done right. From heavy-duty cleaning jobs to light seasonal touch-ups, our expert pressure washing brings you the beautiful exteriors you've always wanted. Besides the top-notch quality of our work, there are lots of other reasons to call us for your pressure washing needs, including:
Customer Service: If you've got questions or concerns at any time, let us know right away.
Safety: Leave the ladders, overhead lines, and other safety concerns to the professionals.
Convenience: Cleaning fences and other large projects is time-consuming. Leave it to us instead.
Simplicity: You don't have to buy or rent any equipment, and there's no need to figure out the different settings.
Peace of Mind: Some warranties require regular cleaning to stay valid. Call Dillenger Pressure Washing for yours!