Your Local Pressure Washing Company in Hendersonville, NC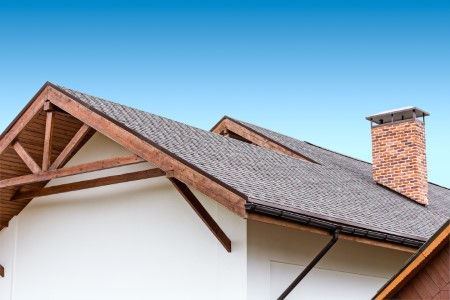 Hendersonville is a great place to live, but you need pressure washing to keep exteriors clean! That's because the storms, humidity, and other elements can do a number on your outdoor surfaces. Fortunately, Dillenger Pressure Washing is here to offer all sorts of ways to keep your home or business clean.
Got a dirty roof or a grimy driveway? You can get them both cleaned in just one session when you call us. We make sure to get all the details and hard-to-reach places so everything looks amazing. Whether it's soft washing, house washing, or concrete cleaning, you can count on us to do the job right. Ready to learn more? Keep reading or give us a call now for an estimate!
We've Got The Best Hendersonville Pressure Washing For Your Home
When it comes to cleaning property exteriors, you've got a number of options. You can clean things by hand with soap and water - clay tiles and fiber-cement siding can be cleaned this way. You can also use pressure washing, but you have to buy or rent the equipment. You'll also have to learn the right settings and techniques for each surface.
Another way is to call professionals to do your Hendersonville exterior cleaning. We're experts at pressure washing, and we always put the customer first. If you want to make sure your surfaces stay clean all year round, invest in regular washing to keep things sharp. Once a year for your roof and siding is recommended to maintain their look and health. To learn more, call Dillenger Pressure Washing today!
Hendersonville Roof Cleaning Doesn't Get Any Better Than This
There's nothing like roof cleaning for washing away mold and moss. Dillenger Pressure Washing is the area's #1 roof cleaner for Hendersonville homes and businesses. Besides our world-class quality, you also won't have to worry about ladders, overhead lines, or other safety concerns. Some of the roofs we clean include:
Asphalt shingles: Our soft washing gently cleans away streaks and stains without harming the shingles.
Metal roofs: We'll get rid of rust, tree sap, and other debris littering your metal roof or awning.
Fiber cement roofs: This durable and versatile roofing choice will last years with proper maintenance.
Cedar shake roofs: Restore the color and luster to your wooden roof. Call us for an estimate.
No Matter How Tough Or Dirty, We Get Your Hendersonville Exteriors Clean
At Dillenger Pressure Washing, nothing matters more to us than total customer satisfaction. That means doing whatever it takes to make sure the job is done right. It also means respecting your time by completing projects on schedule. Don't wait any longer - call us now for Hendersonville pressure washing! Here are just some of the ways we can help:
Concrete Cleaning: We send grime, mildew, and dirt packing with our expert cleaning.
House Washing: Get your siding in tip-top shape. We can also clean many types of commercial siding.
Mold/Algae Removal: Mold and other growth is unsightly and tough to remove. Call us to help.
Brick Cleaning: Your brick driveway, walkway, and borders will look beautiful when we're done.
Gutter Cleaning: Both the inside and the outside of your gutters and downspouts need regular cleaning, so call us.
Reviews & Testimonials on Dillenger Pressure Washing in Hendersonville, NC
There are currently no reviews or testimonials, check back soon!